Omega Racer is a webstore built for the customisers, modders, builders and destroyers of the motorcycle world.
We love bikes, we love the custom scene, and we love getting stuck into ripping something apart and putting it back together better than it was.
If you're like us, our store is for you.

In 2011, Omega Racer was just an idea fueled by the desire to create a place where I could share my love for motorcycles. Fortunately for me, my enthusiasm attracted likeminded bike nuts who greatly helped me to materialise that idea. Fast forward 10 years (2021), I look back and I can't but be grateful to all the people who supported me along the way, to those customers I could help with their own custom dreams and those who started out as customers, but became true friends.
May we be of service for many years to come.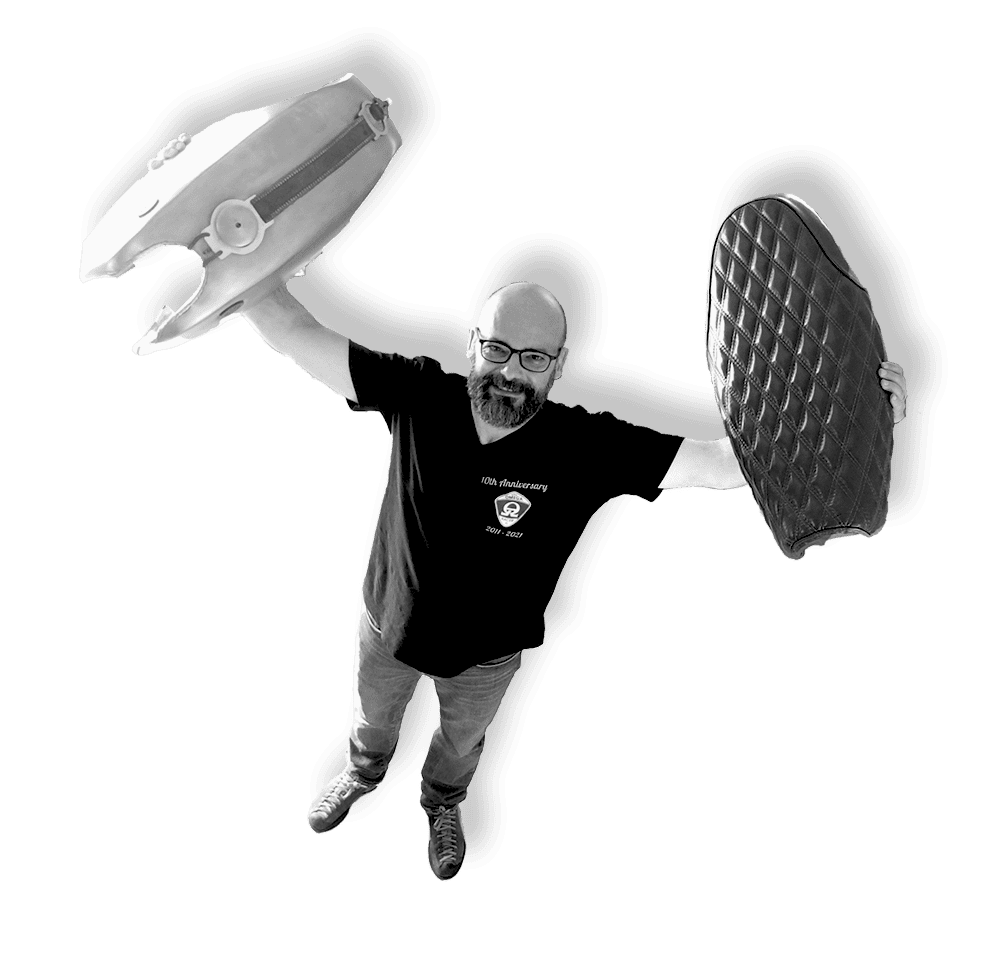 Markus is a lifelong motorcycle enthusiast with a passion for the unconventional. He has a soft spot for vintage Italian bikes, Moto Guzzi in particular.
Markus speaks German, Italian and English fluently, understands a fair amount of Spanish and knows enough Thai to get around. For all other languages, Google will do just fine.
He rides a 1998 SR400, a 2016 Triumph Street Twin, a Suzuki K125, a Tecnomoto Special 50, a Kawasaki AR80, but his favourite is a 1981 Moto Guzzi G5 V1000
Her nickname is Yu and she's the heart of the team. Always smiling and up for a bit of fun, she's also the very dependable and hard working. Yu is our office manager and takes care of all the logistics, stock and quality control. 
Yu rides a 2020 Lambretta V125.
Supattra is the brain behind the scenes. She is absolutely indispensable and a firm pillar we can all rely on. She is responsible for all the legal and financial bureaucratic madness. 
Her weapon of choice is a 2019 Honda Super Cup.   
Ben makes the digital things happen. Including this. When he gets the chance he rides his Honda CB650R (which is rarely). 
If you like the look of this website and are in need of his services, don't hesitate to contact him at seopie.co.uk.
Yok is our newest staff member. She is responsible for packing, shipping and the day to day running of our office.
She rides a Yamaha Fino.