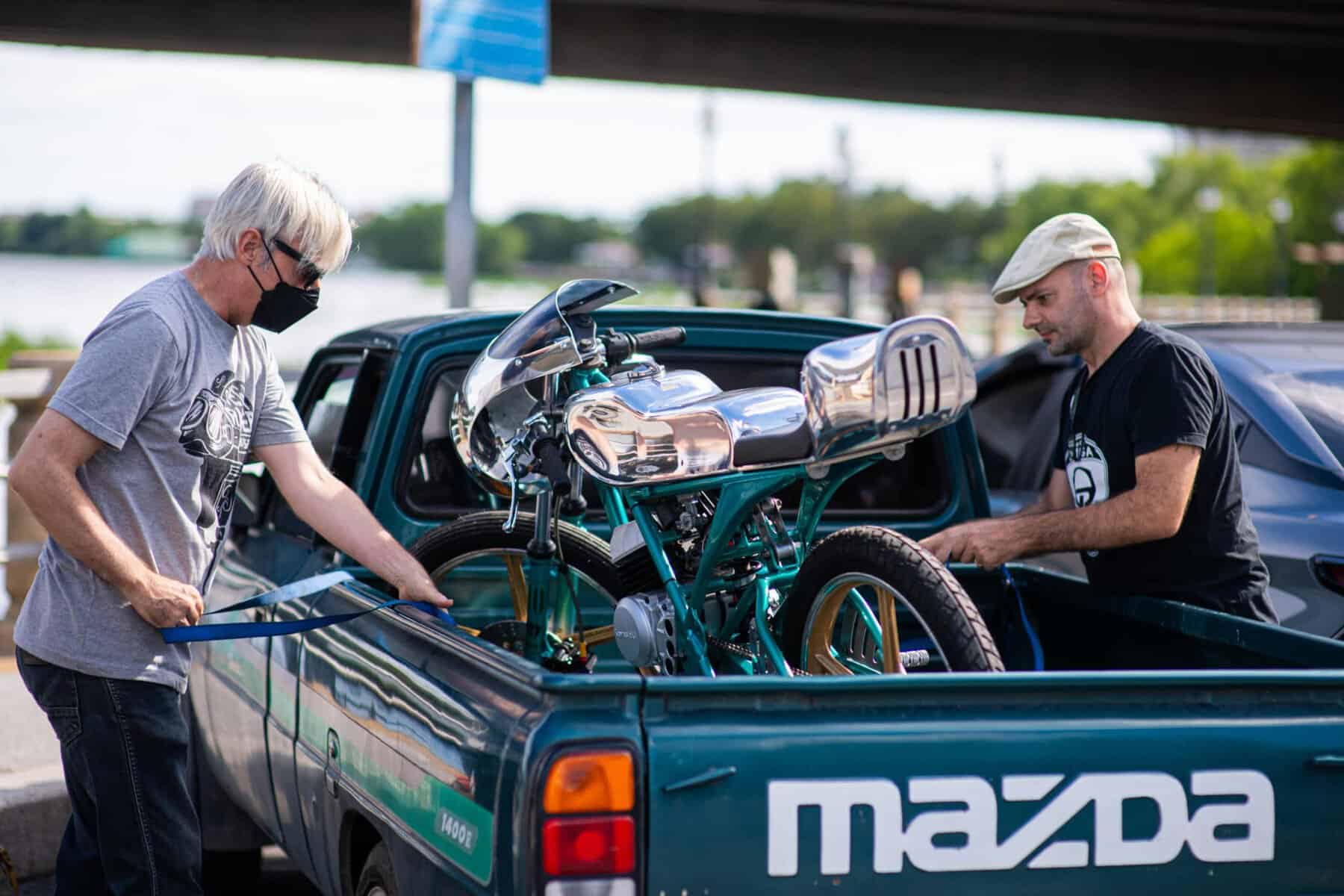 To celebrate our 10th year anniversary in style, we set out to build something special. It's a project bike called Cavalleggero, which is Italian for Light Cavalry. It seemed like an apt name for such a lightweight but slightly horsepower-deficient bike like this. The base is a 1982 Kawasaki AR80 we found for 100$. It was in a pretty rough condition when we got it, but we have a soft spot for small bikes here and really liked the unusual monoshock setup. Despite not being the best choice from a business perspective (we don't expect to get many orders for AR custom parts), we were very eager to get our hands dirty with this little screamer.

We stripped it down completely and acquired a new set of rims, a new rear shock and other small parts. We powder coated the frame in "tropical green" (very fitting for Thailand and Kawasakis) and overhauled the engine. As for our Sunmaster14 project, our go-to guy for the powder coating was "O" from Cog'nRoll in Bangkok.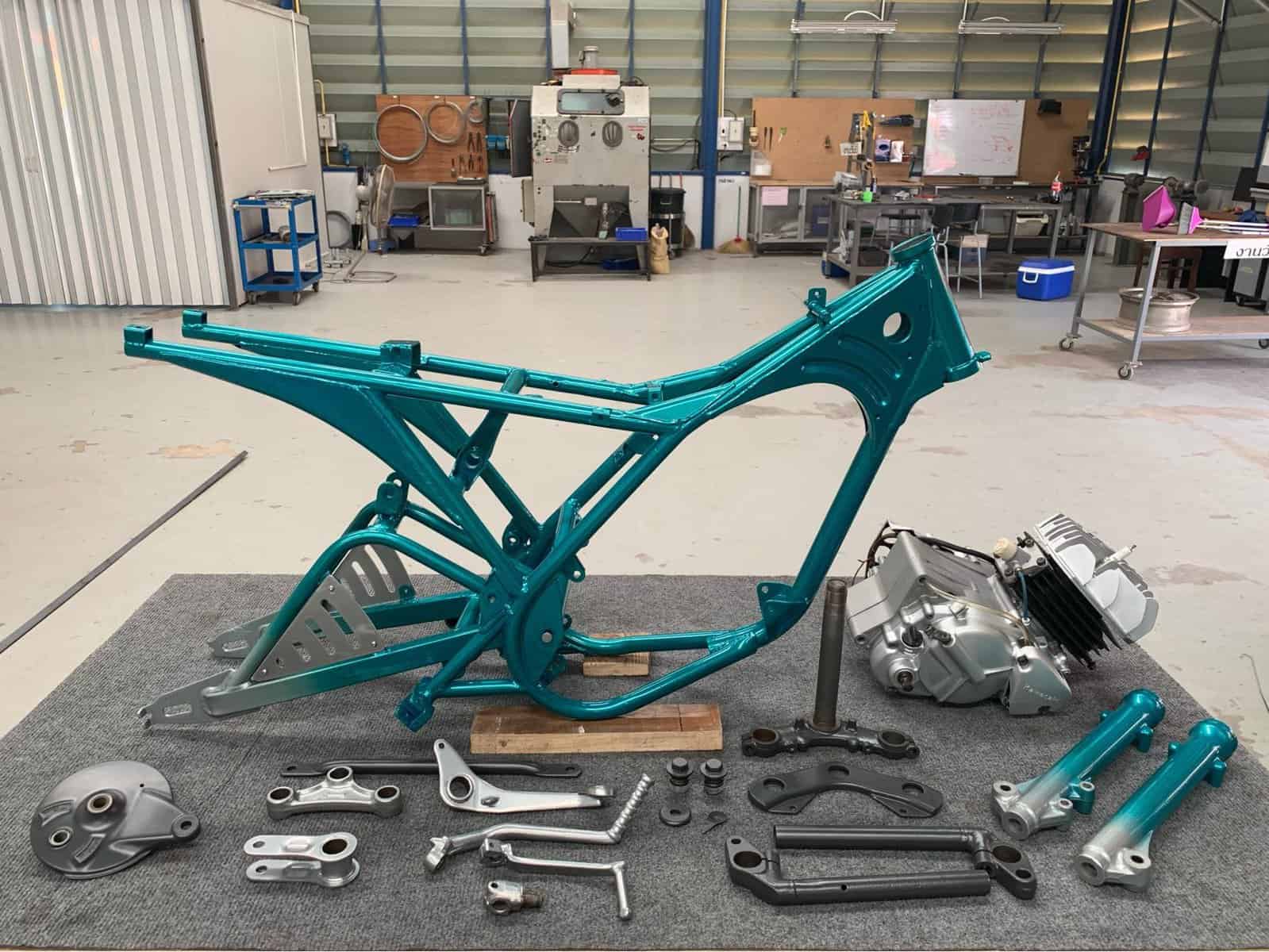 After that we started designing the body parts. The inspiration came from the Italian 50cc race and street bikes of the late 60s and 70s. We just love these bikes, sporting super long and narrow tanks, tiny seats and huge attitudes.
The body parts were first sculpted with foam. A very messy affair, but at the same time a very creative and a very rewarding process. Once we were satisfied with the design, we took everything to our trusted friend and amazing aluminium fabricator "Korn", who performed his magic as usual. The duckbill aluminium seat cowl shares the same design elements that can be found on the swingarm braces, the steering neck and the front fairing. The sleek bullet fairing completes the bodywork, making sure that the major design lines are all respected.

It took less than 4 weeks for Korn to finish all the one-off aluminium parts and when we first saw them, we were quite speechless. They were exactly as we designed them and they all fitted on the bike like a glove.

To commemorate a dear friend and riding buddy, Angelo, who sadly passed away last April, we immortalized his name on the tank.
Finally, we only had to organize a photoshoot and for that we called a very talented local photographer called Thanuthong Jariyatham.
His splendid pictures were shown on some of the most prominent bike websites, blogs and paper magazines, including BikeEXIF, Return of the Cafe Racers, Cafe Racer Magazine (USA), Cafe Racer (Italy) and Cafe Racers of Instagram.