All our Triumph owning customers showing off their custom parts from Omega Racer.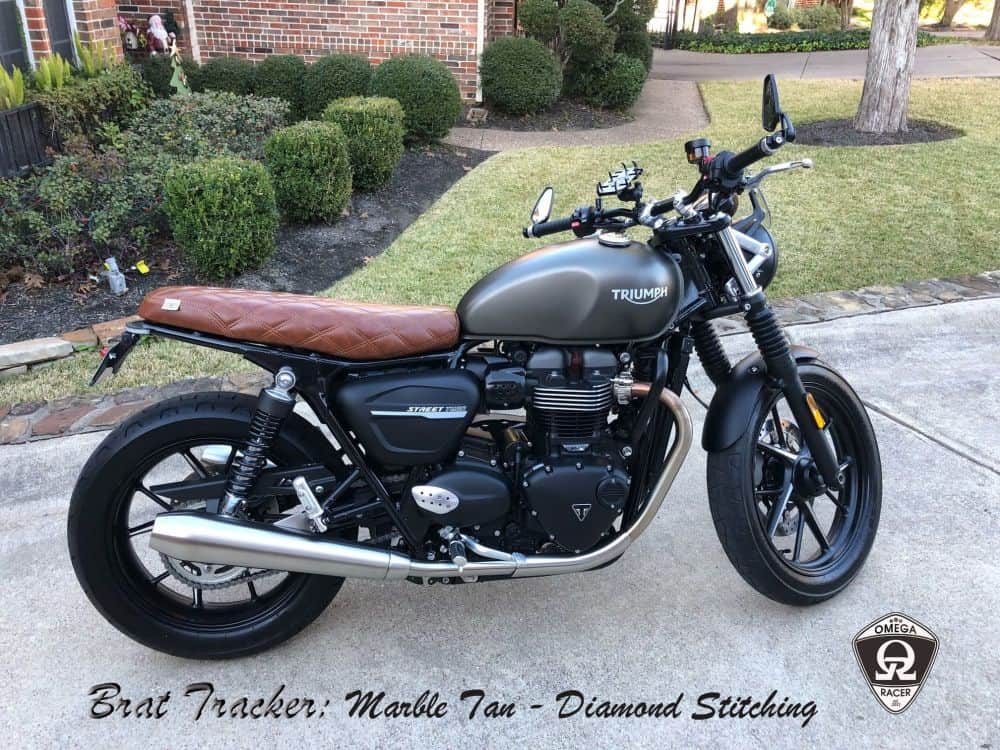 Street Twin by Tony Androsky
 "It looks amazing, thanks for the great work." Thanks for the kind words. We can't but agree! ;-) This Street Twin features a JP Vintage seat 
"Brat Tracker"
.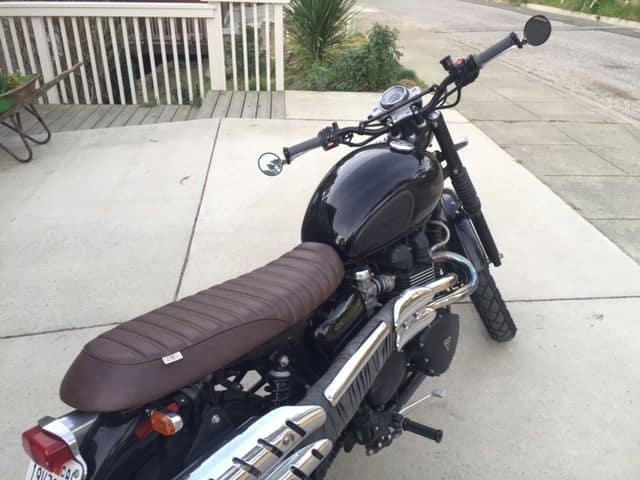 Triumph Bonneville by James Goodrum
James is modifying his Bonnie with subtle and carefully selected parts. One such part is the JP Custom Seat,  which he really likes, and so do we. From James: Hi Markus, Thought I'd show you a few pics of the seat I ordered through you…thanks so much. It is really well made and has fantastic detailing. The spray and cloth were a nice touch as well. All in all, absolutely chuffed! Best Wishes, James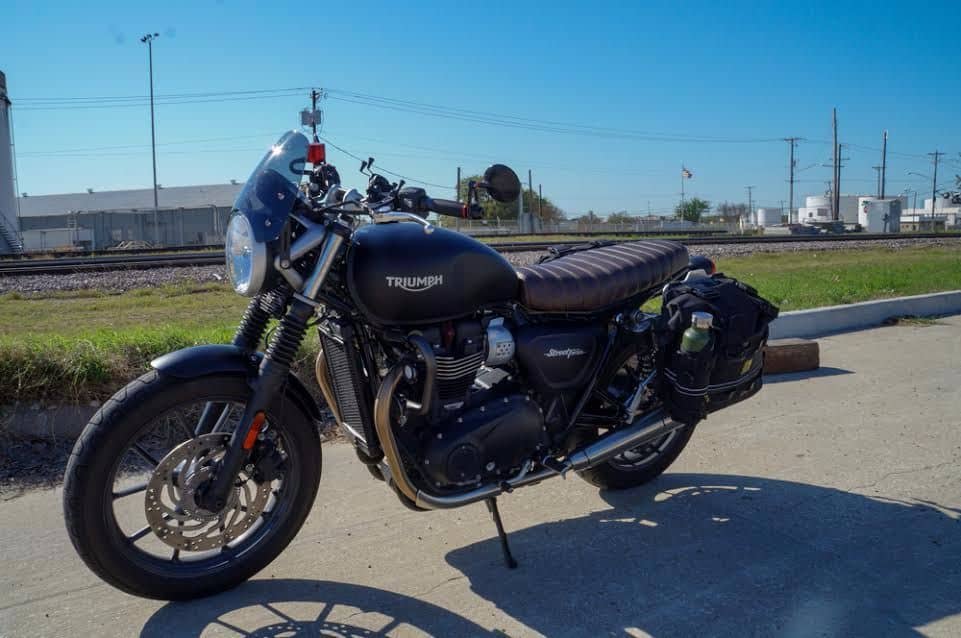 John Robinette's Street Twin
John got a JP Vintage Brat Tracker from us and he loves, loves, loves it. :-) In his own words: "I love, love, love my new Omega Racer JP Vintage Brat Tracker seat. It's comfortable, looks amazing and I've already put over 1000 miles on it. Thanks for the brilliant craftsmanship and great customer service."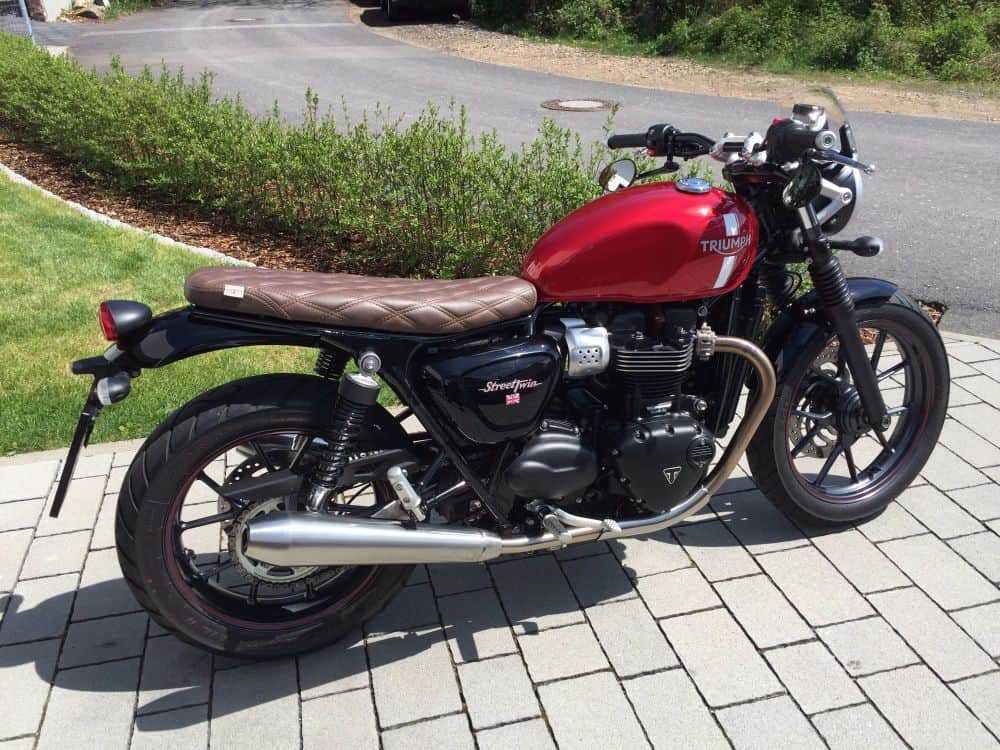 Street Twin by Andreas Beeres
Andreas sent us this nice picture of his Street Twin with his brand new JP Vintage seat (Brat Style, dark rust, diamond stitching). He says he's extremely happy with it and spreading the Omega gospel to anyone asking about the seat. Enjoy Andreas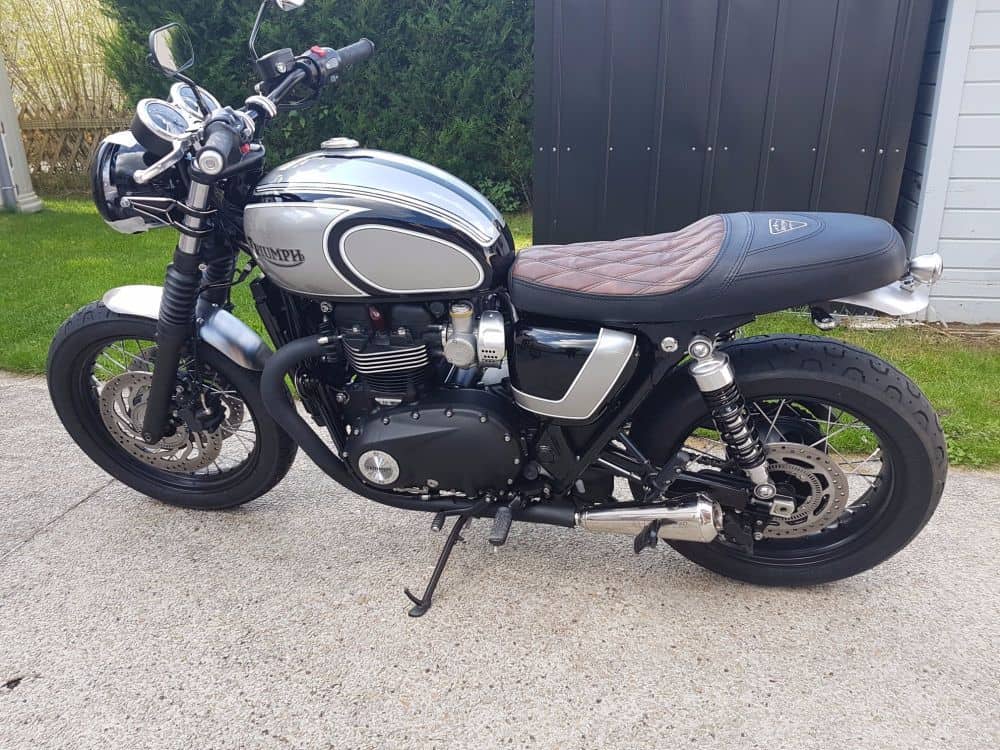 Triumph T120 by Lionel Cosson
A truly remarkable T120 by our customer Lionel, who ordered a JP Vintage Sport Duo in black with dark rust seat partition to complement his beautiful build. Double thumbs up from Omega Racer!