Description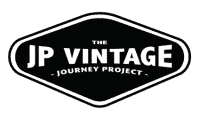 JP VINTAGE
Superior Quality, Handcrafted Excellence
---
JP Vintage is a team of dedicated and skilled craftsmen, and one of the top custom seat manufacturers here in Thailand. Specializing in the Modern Classic Triumph line-up, they take bespoke custom seats to the next level.
Produced to match and surpass the highest international quality standards, these beautiful seats are available only through Omega Racer (exclusive worldwide distributor).
With a height of around 11cm, this seat is ideal for tall riders.
You can choose between a stylish diamond stitching, a more classic tuck'n'roll upholstering pattern or no pattern at all (plain).
JP Vintage now offers a new option: heat stamped pleads, which make the seat 100% water resistant.
These seats are made to order. Average production time is around 2 weeks.
If comfort is a priority for you, JP offers gel inserts for both rider and pillion! A must for all iron butt riders!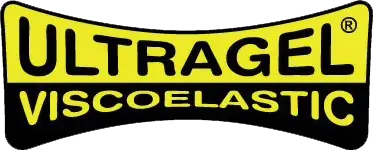 If you have special requests regarding the customization of your seat, please send us an email and we'll do our best to accommodate you.
Materials:

Strong but lightweight fiberglass, durable PU leather upholstering material and double stitched pleads.

Dimensions:
Length: 70cm, Width: 29cm, Height: 11cm, Weight: 2.2kg
Fits:
Triumph Street Twin, T120, new T100, Street Cup. The seat can fit the Street Scrambler as well, but the locking mechanism on the bike has to be relocated to the rear of the subframe.
Notes:
These seats are ready to bolt on. They DO NOT require parts from the stock seat to be installed. Everything is pre-installed.
Unlike stitched pleads, heat pressed pleads are 100% water resistant.
See what our customers say:
I own a JP Vintage seat and let me tell you they are fantastic! My friend has a British Customs one and this is by far a more comfortable along with better looking seat and half the price! Well worth the $$ Christopher P.
I bought one of your JP Vintage seats, I am very pleased, it fits perfectly, finished better than what I have seen else where even better than the EOM one, the material looks and feels like leather.. Nothing else to say! Maybe one thing, don't put too much of the cleaning product sent with it ( a very nice touch by the way) it makes the seat slippery…..100% satisfied Fred L.
Ordered the "British Monster" seat for my 2010 Triumph Bonneville. The seat looks really great on the bike. It's slightly softer and more comfortable than the original and gives a lovely custom look. Quality is outstanding and I know it'll last a long time. Markus from Omega racer speaks good English and always replies promptly. Would recommend. Dave