Custom Seats


For Triumph Bonneville T100, T120, Street Twin, Street Cup, Street Scrambler, Bobber, Thruxton and Thruxton R
Unique, hand-crafted custom seats for your pride and joy. At Omega Racer we have forged strong relationships with local craftsmen to be able to offer some of the best value for money custom seats you can find for the Triumph range of motorcycles.
We're passionate Triumph fans who actually ride Triumph motorcycles. So we know what works, and what is needed to provide a great seat that lasts.
Check out the options available below, and bear in mind each seat can be customised by color, stitching, and even additional seat padding.
Every seat is individually made, and takes around 7-10 days to complete. So just choose your specs, finalize your order, and we'll get to work producing your custom seat.
We're a European-managed company based in Thailand, with a Worldwide reputation for quality, creativity, and reliability. Check us out on Return of the Cafe Racers, Pipeburn, Bonnefication, and other popular cafe racer magazines for more info.

I bought one of your JP Vintage seats, I am very pleased, it fits perfectly, finished better than what I have seen else where even better than the EOM one, the material looks and feels like leather.. Nothing else to say! Maybe one thing, don't put too much of the cleaning product sent with it ( a very nice touch by the way) it makes the seat slippery...100% satisfy
Hi Omega Racer team, nice equipment you offer for triumph owner, to customize my Street Twin. I hope to see more from Omega Racer to give my bike a more individual design. The quality of the JP Vintage seat is great and the style improves the look. Thanks and best regards Andreas
I am really happy with the quality of my new seat. High quality leather and stitching. I appreciate the fact that my questions were answered in a timely manner. Seat came securely packaged. Overall great experience, thank you.
Hi I got my JP Vintage seat today It's beautiful,I love it Thank you for your service
I love, love, love my new Omega Racer JP Vintage Brat Tracker seat. It's comfortable, looks amazing and I've already put over 1000 miles on it. Thanks for the brilliant craftsmanship and great customer service.
Ordered the "British Monster" seat for my 2010 Triumph Bonneville. Took a few weeks to make and ship and had to pay £65 import tax to the UK which I was not expecting, but the seat looks really great on the bike. It's slightly softer and more comfortable than the original and gives a lovely custom look. Quality is outstanding and I know it'll last a long time. Markus from Omega racer speaks good English and always replies promptly. Would recommend
We offer 2 types of delivery service Worldwide for custom seats; Registered Airmail and Registered Surface Mail. Airmail takes approximately 3-7 days to arrive, while Surface mail takes between 6 and 8 weeks. If you aren't in desperate need of your parts, or would like to save a few dollars, go with Surface mail.
All items are well packaged and tracked. Once your order has been dispatched you'll receive a tracking number sent to your registered email address. More information can be found on our Order Info page.
If you have any questions about any of the custom seats you see here, or you are interested in having something custom made for your motorbike, send us a message using the form here and we'll strive to accommodate you.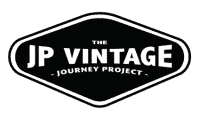 JP have gained a well-deserved reputation in Asia for producing seats of a quality and comfort that equals western brands. Customisation options are as varied as you would expect; with 5 different colors to choose from, 2 stitching styles, and even the option to add additional gel padding for comfort on long rides.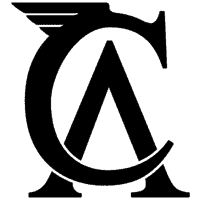 'Crafton Atelier' is the brainchild of a young dynamic team with the clear goal of raising the bar for all custom motorcycle parts in Thailand. At Omega Racer we are continuously watching the Thai market for just this type of talented, ambitious, and driven craftsmen.
Each seat has been designed with one key objective in mind; the pursuit of excellence. Crafton seats distinguish themselves for this reason, coupled with incredible comfort and unique, modern designs.